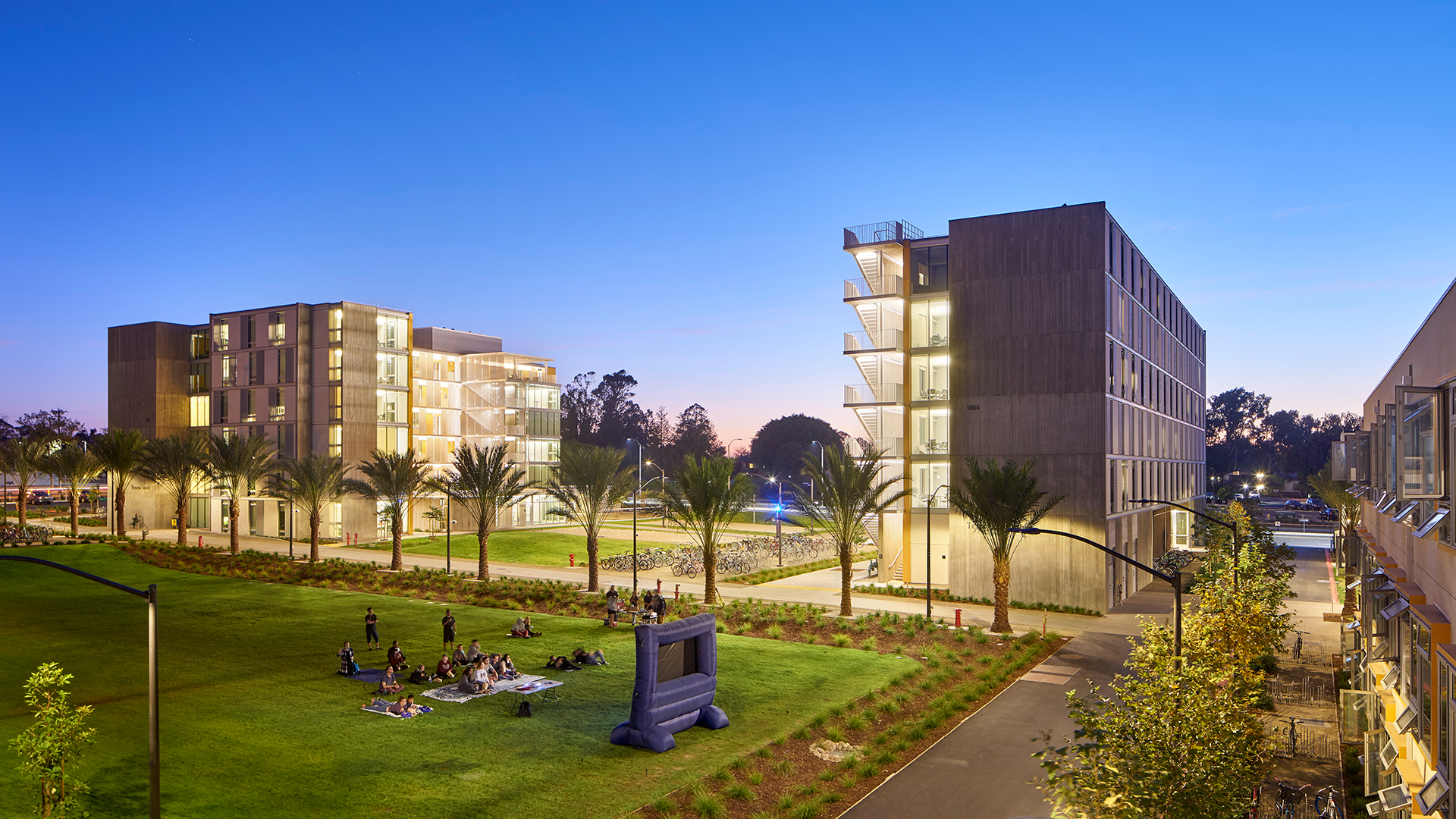 Following the successful opening of Sierra Madre Villages in 2015 and San Joaquin Villages in 2017, Housing, Dining & Auxiliary Enterprises and campus stakeholders have initiated a multi-phase project that will provide at least 3,500 new undergraduate student beds on the UCSB main campus.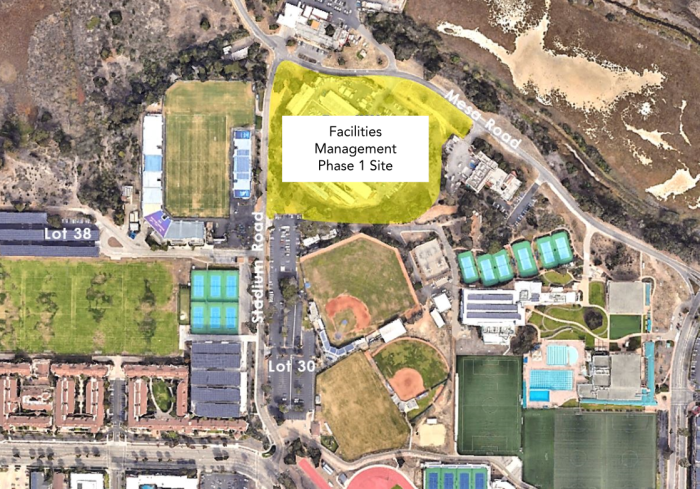 Phase 1 of the project will be located at the current Facilities Management site, with the target occupancy being 2,250 new undergraduate student beds. Each of the new bed spaces are envisioned to be in apartment or suite style units of varying sizes and configurations, and the residential community established will include new retail dining and amenities that are responsive to student feedback and market research. The site of approximately 5 acres at the corner of Mesa Road and Stadium Road is currently occupied by Facilities Management, Design & Construction Services, as well as Transportation & Parking Services. During the 2023-24 academic year, essential operations of these campus departments will be relocated to commercial buildings located in the Cabrillo Business Park just north of campus. This will clear the site for construction to start in 2025 to meet a planned opening of Fall 2027.
Phase 2 of the project will be located on the UCSB main campus as part of an infill & redevelopment effort that will add new beds within the existing community of five residence halls on east campus. Both Phase 1 and Phase 2 programming and design development will be underway concurrently, with each phase considering the site-specific build-out parameters, policies, and provisions of the 2010 Long Range Development Plan (LRDP). Once the executive architect and design team have been selected, the project team will conduct extensive community outreach efforts to solicit feedback from on-and off-campus stakeholders to participate in the design process of both phases.